Peanut Butter Chocolate Chip Dessert "Hummus"
This post contains affiliate links, which means I receive a small compensation if you make a purchase using the links. You can view my full disclosure policy here.
If you love peanut butter, make this. If you love peanut butter cookies, definitely make this. If you love dip, HOLY COW, skip that salad and make peanut butter chocolate chip dessert hummus!
I'm kidding. You might be trying to eat healthily, so that salad is a good idea. But here's the good news – this Peanut Butter Chocolate Chip Dessert "Hummus" is loaded with real food too.
High in protein and fiber, this dip features whole, simple ingredients. It's gluten-­free, grain-­free, dairy-­free, vegan, naturally-sweetened, and sun butter makes it nut-­free. Oh, and it takes about 5 minutes to toss into the food processor and blend.
So if that sounds good to you, make this.
This Dessert Hummus is:
Smooth
Creamy
Peanut-buttery
Sweet
Fast
Real Food
Gluten-free
Dairy-free
Egg-free
Grain-free
Naturally-sweetened
Vegan (if you use maple syrup)
Peanut Butter Chocolate Chip Dessert "Hummus"
Ingredients
1 3/4

cups

cooked white beans or chick peas

(canned or home cooked)

1/3

cup

maple syrup or honey

(see tips for more variations)

1

teaspoon

vanilla extract

1/8

teaspoon

salt (if using home cooked beans and/or salt-free peanut butter

3/4

cup

peanut butter

2-4

tbsp

milk

(optional) (dairy-free works!)

1/4

cup

chocolate chips, to taste

(optional)
Optional Dippers: graham crackers, sliced apples, bananas, pretzels
Instructions
Combine all ingredients except milk and chocolate chips in a food processor and puree until very smooth (2­-3 minutes, depending on how powerful your machine is). Thin with milk if necessary to reach desired consistency.

Stir in chocolate chips and eat with a spoon, or serve with chopped fruit and graham crackers.
Recipe Notes
Sweetener - You can use 2/3 cup brown or white sugar.
Don't like peanut butter? ­ Substitute peanut butter for a milder nut butter, like cashew or almond.
Nut-free? Use sun butter or desired substitute.
Chocolate chips - If you're dairy­-free, I like Enjoy Life chocolate chips (affiliate link). FRUGAL TIP: Try the Moser Roth dark chocolate from Aldi and just break it into chunks!
Chocoholic? Add a few tbsp of cocoa powder to the mix, then blend in thoroughly.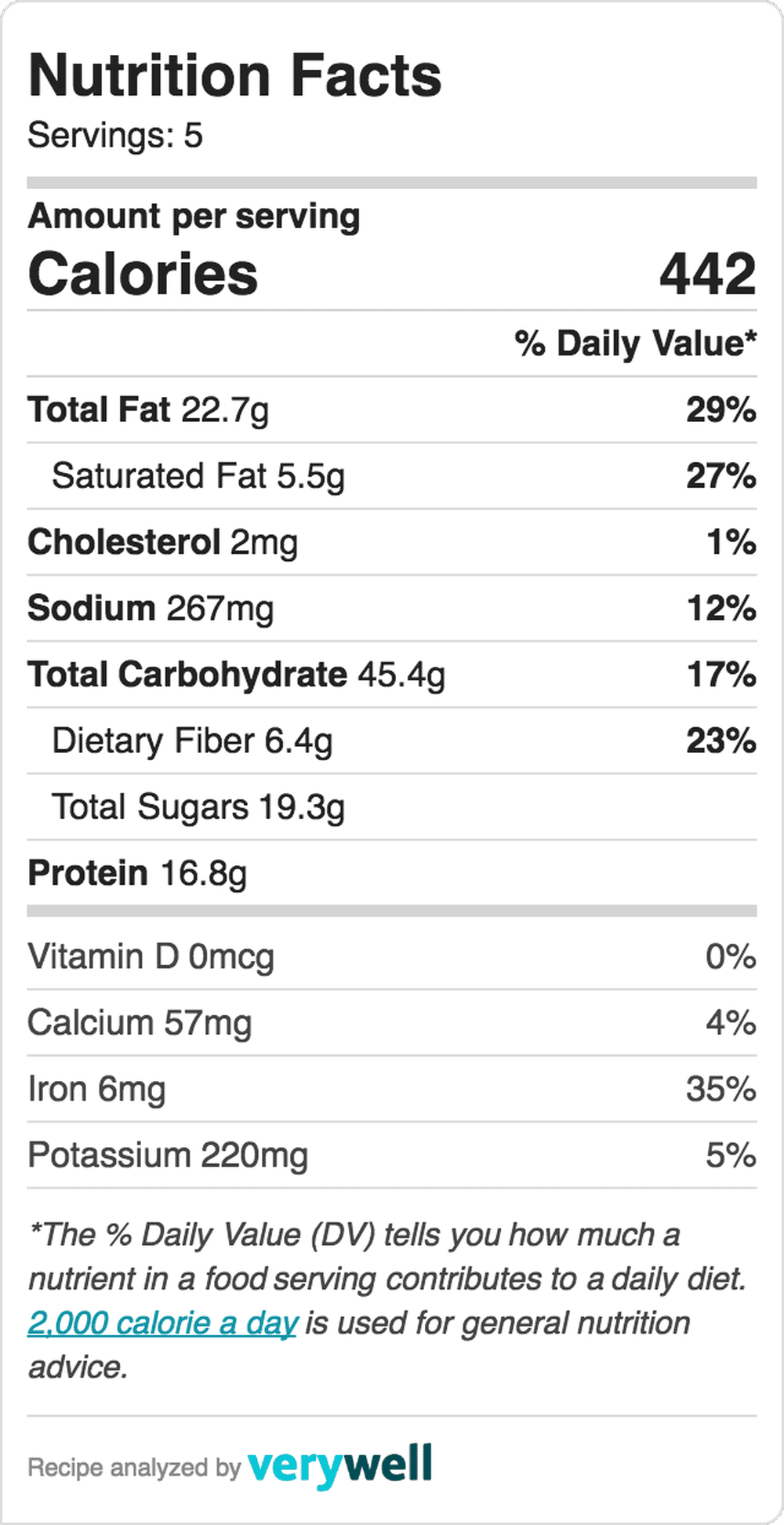 My Food Processor & Dairy-Free Chocolate Chips:
(affiliate links)
---
---