An authentic, frugal, hearty, ground beef staple that uses a few ingredients and costs pennies per serving. Picadillo is also gluten-free, dairy-free and Whole30 approved!
This post contains affiliate links. You can view my full disclosure policy here.
I used to think that making international food was unrealistic on my tight budget. We were struggling to simply put enough food on the table that tasted halfway decent – forget about exotic spices or specialty ingredients.
I forgot that Beans & Rice – the classic budget meal – is a multi-national dish. Nearly every culture that can grow those crops has some version of that inexpensive meal.
The same is true for staples like beef and potato stew. The version I'm sharing today is Mexican Picadillo. This whole dish takes less than an hour to put together, and it only uses a few ingredients that you can find at any grocery store.
Mexican Picadillo
There are all kinds of versions of Picadillo. It's a staple across multiple countries and cultures. However, this version is from a dear friend whose family is from Mexico. It's one of her favorites, and it's amazing.
You can add all kinds of ingredients to picadillo. Try carrots and peas, or serving it over rice. Olives and raisins are traditional as well.
For this recipe, I kept it extremely simple so you can do it on a budget, eat real food, and enjoy a hearty, delicious meal with a rich heritage.
Allergy-Free Picadillo
As an added bonus, Picadillo is one of those rare comfort foods that is naturally allergy-friendly!
Picadillo (Mexican Beef & potato stew) is:
Paleo
Whole30
Nearly every culture has a collection of frugal dishes. If you're living on a tight budget but love trying food from across the world, don't wait for better days. There are simple, inexpensive, healthy recipes everywhere. And thanks to the internet, it's never been easier to find them.
Budget-Friendly Beef & Potato Stew
If I use cheap ground beef from the grocery store, picadillo costs around $.50/serving. If I use that grass-fed beef, it costs around $1/serving. So it's a very budget-friendly dinner either way.
You can even try stretching the meat by using a mixture of cooked brown lentils and ground beef.
If you try this recipe, let us know! Leave a comment, rate it, and tag a photo #cheapskatecook and @cheapskatecook on Instagram.
Picadillo (Mexican Beef & Potato Stew)
An authentic, frugal, hearty, ground beef staple that uses a few ingredients and costs pennies per serving. Picadillo is also gluten-free, dairy-free and Whole30 approved!
Ingredients
1 lb ground beef
4 large potatoes, quartered and sliced about 1/2-inch thick
2 tsp garlic, minced
1/2 onion, diced
3-4 tsps cumin, to taste
Two 8-oz cans tomato sauce*
3 cups water or vegetable broth, approximately
Salt, to taste
Pepper, to taste
Instructions
In a large pot over medium heat, brown the ground beef until no longer pink.
Season it with salt, pepper, and cumin.
Add onions and garlic. Saute until onions are translucent.
Add potatoes, tomato sauce, and just enough water to cover the potatoes.
Give it a good stir and simmer, uncovered, on medium-low heat until potatoes are tender and liquid has reduced, approximately 30-45 minutes (depending on how reduced you want the liquid.)
Serve warm (see below for serving suggestions).
Notes
*FRUGAL TIP: Whisk one 6-oz can tomato paste with 1 cup water to make 2 cups tomato sauce. I like using tomato paste because it's less expensive and has less added ingredients than tomato sauce.
You can serve this as is or with any of your favorite taco toppings - cilantro, sour cream, green onions, etc.
FLAVOR TIP: This stew has a very simple, mild, cumin flavor. If you're looking for a more taco-food flavor, you can doctor it with chili powder and paprika, or taco seasoning. Just don't call it authentic picadillo.
Recommended Products
Some of these links are affiliate links. Read my disclosure policy here.
Nutrition Information
Yield

6
Serving Size

1 cup
Amount Per Serving
Calories

420
Total Fat

14g
Saturated Fat

5g
Trans Fat

1g
Unsaturated Fat

7g
Cholesterol

67mg
Sodium

406mg
Carbohydrates

47g
Fiber

5g
Sugar

4g
Protein

27g
Please note: The actual calories and nutrition of this dish will change depending on what ingredients you use. Nutrition information is not always accurate.
Please note: The actual calories and nutrition of this dish depend on what ingredients you use.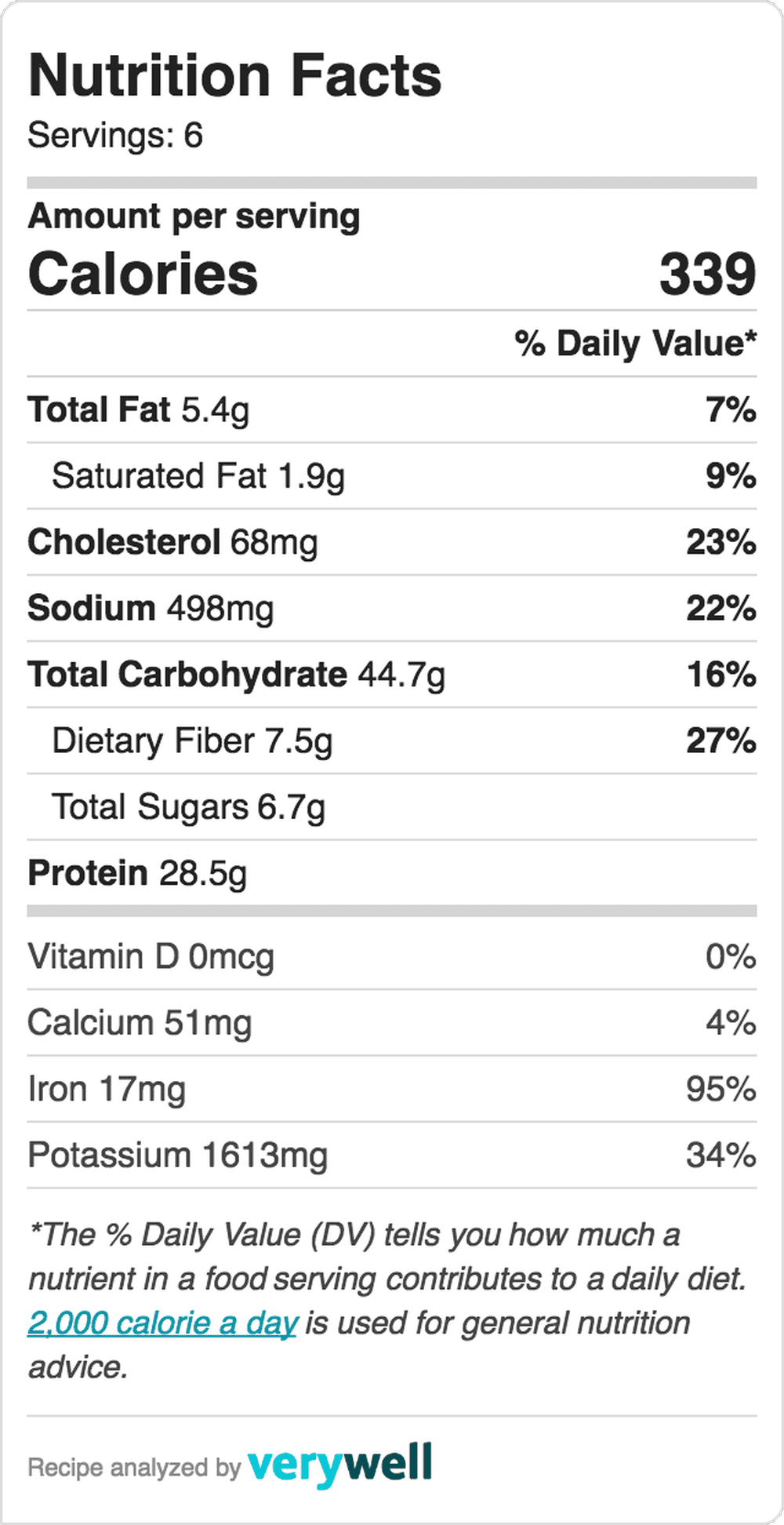 More Budget-Friendly Dinner Ideas:
What You Can Do Now:
What's your favorite frugal soup?
If you found this post helpful, let us know! Leave a comment, share it on Facebook or Pinterest, and follow us on Instagram or YouTube for more!
Slash your grocery budget and feed your family real food! Get simple, frugal, real food menu plans every month for FREE in the Cheapskate Cooks' 1-Min Email. Get your first one here.