Is there anything more delicious than Americanized taco-food? I won't call it Mexican food because that seems disrespectful. What we call Mexican food is just variations of America's 5 favorite taco fillings smothered in cheese. No self-respecting person from Mexico would use taco seasoning or make this nacho dip and call it Mexican. This was explained to me by a dear Mexican friend.
Much like our American curry powder – which you won't find in authentic curry – taco seasoning is an easy way to add south-of-border-ish flavor to anything – including ingredients that don't normally play that way. That's where the lentils come into this recipe.
Lentils
If you've never tried lentils, you're gonna love this frugal hack. They're very inexpensive, tiny legumes that cook in 15-20 minutes (no soaking required). Their mild flavor blends well with many styles of food – from Central America, Middle East, India, and even plain old American.
Find them in the dried bean section. Normally they come in brown, red, or occasionally black. Brown lentils retain their shape after cooking. Meanwhile, red lentils turn into a delicious, comforting beany mush (similar to refried beans).
This Taco-Nacho Food
Taco food (or whatever you want to call it) is delicious, comforting, and incredibly easy to make as frugal or as expensive as you like. Making nacho dip is a quick, easy dinner fix that's crowd-pleasing and naturally gluten-free.
This recipe is one of our favorites. On lean months, we make it with mostly lentils. Sometimes we use more beef or ground turkey.
If you're dairy-free or vegetarian, we love those versions too – check the Recipe Notes.
Cost:
This depends on the ratio of meat to lentils. If I use half meat, half lentils, and the meat is cheap ground turkey from Aldi, it costs around $.50/serving (not counting the tortilla chips).
If I make this with grass-fed ground beef from our local farmer, it costs about $.80/serving.
And if I decide to use all lentils and no meat, this dish costs around $.40/serving.
Mostly Meatless Nacho Dip
Cheesy, inexpensive, delicious Nacho Dip made with real food and only 50 cents per serving. Dairy-free, Vegetarian, and Vegan versions too!
Ingredients
2 cups ground beef and lentils, cooked, (use your desired ratio – I normally use about 2/3 cup beef)
1-2 tbsps ­taco seasoning, to taste
1 cup refried beans
4-oz cream cheese, sliced thin*
1/4 cup cheese, shredded*, (cheddar, mozzarella, jack, etc. all work)
1/2 cup salsa, to taste
2-3 cups lettuce, shredded, (romaine or iceberg)
1/2 cup bell peppers, diced, (optional)
Tortilla chips, to serve
Optional Toppings:
Guacamole or sliced avocado, sour cream or plain yogurt, diced tomatoes, black beans, sliced black olives, banana peppers, pickled jalapeños, pico de gallo
Instructions
In a 9-­inch pie dish, cast iron pan, or 8×8-­inch baking dish, stir together beef, lentils, taco seasoning, and a splash of water (just a few tablespoons).
Use a spatula to carefully spread the refried beans on top of the lentils, then add the slices of cream cheese, distributing them as evenly as possible.
Bake for 15-20 minutes at 350 F, until cheese is melted and beans are heated through.
Meanwhile, chop and assemble the rest of the ingredients.
Remove pan from oven. If desired, use a spatula to spread the melted cream cheese evenly over the beans.
Top with salsa, lettuce, peppers, shredded cheese, and any additional toppings.
Serve with tortilla chips.
Notes
Dairy-free version: Omit the cream cheese and shredded cheese. After baking, top liberally with guacamole or sliced avocado, then add other desired toppings.
Vegetarian version: Omit beef and use all lentils. 
Recommended Products
Some of these links are affiliate links. Read my disclosure policy here.
Nutrition Information
Yield

6
Serving Size

1 cup
Amount Per Serving
Calories

375
Please note: The actual calories and nutrition of this dish will change depending on what ingredients you use. Nutrition information is not always accurate.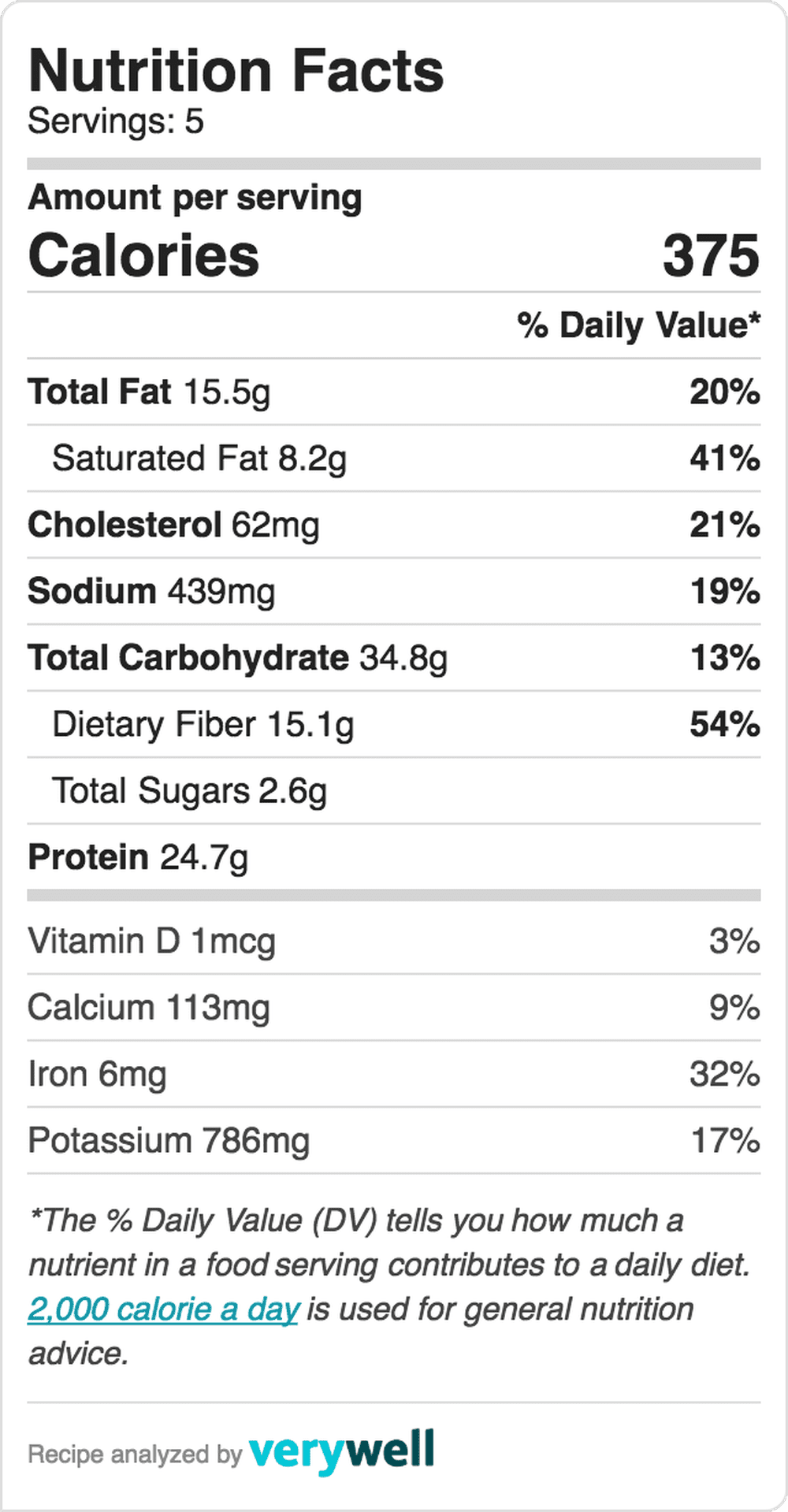 Note: These nutrition facts use equal parts ground beef and lentils and do not include the tortilla chips. The actual calories and nutrition of this dish depend on what ingredients you use.
More Taco-Nacho Food:
5-Minute Slow Cooker Taco Dip – Use as a dip or use it as a frugal, easy filling for tacos, burritos, chimichangas, and more (instructions for each of those in the post)
Another Lentil Recipe:
Cheesy Lentil Pie – With make-ahead instructions and a dairy-free/vegan variation