Crispy Baked Home Fries
Reading Time:
5
min
These healthier home fries are baked, not fried. They're drizzled with healthy fats, tossed with garlic and paprika, and work perfectly for breakfast as well as dinner.
This post may contain affiliate links. You can view my full disclosure policy here.
If you need a cheap real food that keeps stomachs full without much fuss, potatoes are it. You can't get much easier or much more versatile – soup, salad, stuffed, or layered between cheese and cream, it's hard not to love potatoes.
Unfortunately, that's exactly what my family does.
Somehow we ended up with a house full of people who think french fries are the only acceptable potato food. I'm pretty sure this is a clean eating fail.
Since we're doing a #CheapskateWhole30, this root vegetable is a necessary evil right now. I tell my kids that sometimes it's hard to live in the first world. Thankfully, Baked Home Fries have saved our month. It's the perfect not-french-fry.
These home fries are baked, not fried. They're drizzled with healthy fats, tossed with garlic and paprika, and work perfectly for breakfast as well as dinner. Leftovers crisp up easily in the oven.
Budget-Friendly Crispy Baked Home Fries
The cost largely depends on how much your potatoes cost. We get ours from Aldi – 10 pounds of russet potatoes for $3.49. This brings a batch of home fries to about $1.15.
You can feed up to 6 people with this recipe, so each serving is 15 cents.
Or you can feed my 3 small boys, because they are part locust.
Make-Ahead Home Fries
To save time during the hectic dinner hour, you can chop the potatoes up to a day in advance. Store them in the fridge in a sealed container (these versatile glass bowls with lids are perfect – affiliate link), covered with water.
What to Serve with Home Fries
Serve with fruit on the side!
Great for breakfast, brunch, or dinner.
Served in a Real Food Breakfast Hash:
Fry up sausage, peppers, greens, summer squash, eggs and leftover home fries. Season with salt and pepper. Top with cheese and salsa if desired.
Chili Cheese "Fries:"
Top with chili, melted cheddar, sour cream, and pickled jalapenos.
With Burgers and Salad
Or My Kids' Favorite Meal:
Serve with a scoop of The Only Beef You Need to Make and steamed vegetables or salad.
For some reason, even salad "meh"-ers love this.
Alongside a Big Salad
The kind with shredded chicken and all the best summer veggies… you know what I'm talking about.
Baked Home Fries
Ingredients
3

lbs

russet potatoes*

3

tbsp

oil or butter

(grapeseed, avocado, and coconut work great)

1

tsp

paprika

1

clove

garlic, minced

(or 1/4 tsp garlic powder)

1

tsp

salt, or to taste

1/2

tsp

pepper, or to taste
Instructions
Preheat oven to 375 degrees Fahrenheit.

Dice potatoes into fairly even cubes by cutting them in half lengthwise then cut each half in half lengthwise to make 4 long quarters. Chop each quarter into fairly even chunks (see below).

Place all the ingredients in a large bowl with a lid. Seal lid tightly, then shake the bowl vigorously until potatoes are evenly covered with oil and seasonings.

You can also stir them together like an adult, but where's the fun in that? Plus it takes longer.

Spread the potatoes evenly on a baking sheet. You may need to use two. Bake for 12-15 minutes – preferably on the top rack.

Remove the baking sheet from the oven and use a spatula to flip the potatoes over. This doesn't have to be perfect – this step just helps ensure they don't burn and that they crisp evenly. Put the baking sheet back in the oven and bake another 12-15 minutes.

Repeat the baking and flipping process 2 more times, until the potatoes have been in the oven for 50-60 minutes. They should have some dark crispy sides and some light brown sides. Taste one and add salt or pepper or cook another 10 minutes if necessary.
Serve With:
Chicken, burgers, salad, eggs, or topped with chili and melted cheese (see post for more ideas).
Recipe Notes
Sweet Potatoes:
This recipe works perfectly with sweet potatoes. Make them the exact same way – might not need as long in the oven.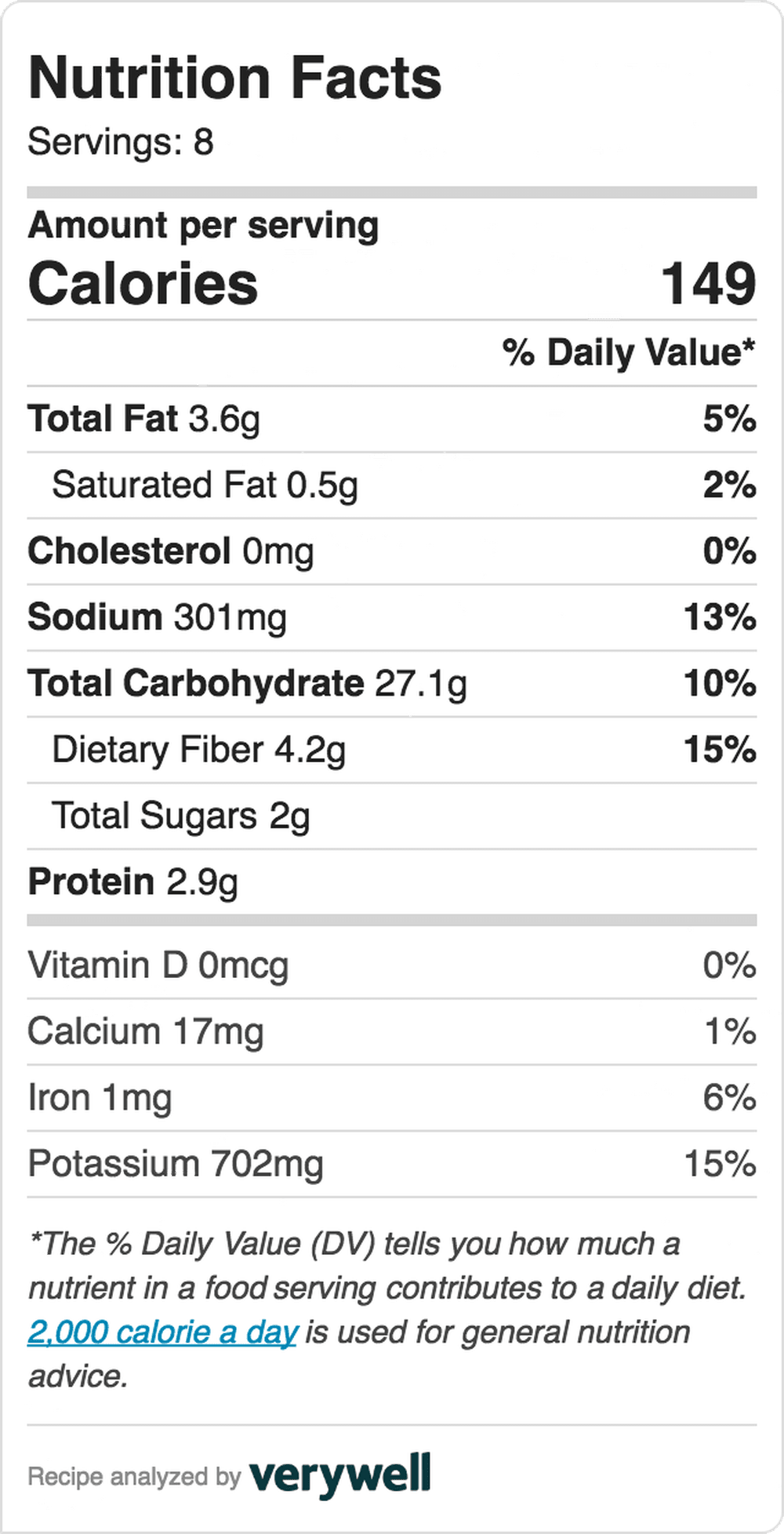 Please note: The actual calories and nutrition of this dish depend on what ingredients you use.
Step-By Step:
Don't forget to save this recipe on Pinterest or Yummly (see buttons below)! This helps spread the word about these recipes so more people can find them when they need them.
---
---