Easy, delicious, garlicky pizza crust that you can make with white flour or whole grain. Costs about 70 cents per pizza. So now we can eat more pizza!
This post may contain affiliate links. Read my disclosure policy here.
Would you agree that a mother's job is to help guide her kids into adult life? First, she keeps you alive when you're tiny and helpless. Then she keeps you alive when you're toddling around doing everything that can kill you – fingers in electric sockets, running into the road, climbing on dressers.
As you grow, she starts letting you make your own decisions. However, she's still basically helping you not die – drive safe, don't hang out with those kids, be home by 11. If you're lucky, and if you aren't such a handful, she might be able to refine her training. Like teaching you how to make a good pizza crust.
I was 19 when my mom gave me her recipe. At some point in their lives, each of my siblings called her, asking for it.
Or we begged her to visit and make us food.
I was both lucky and apparently not a handful, so I'll share the recipe my mom passed to me. Just in case you were a handful.
Cost
Of course, this always depends on what your ingredients cost you.
If I make pizza crust with basic unbleached four, it comes out to: $.70/large pizza crust
Whole grain or organic flours add a little more, but you're still looking at a large pizza crust for less than $2.
This Garlicky Pizza Crust Recipe is:
Delicious
Easy
Kid-friendly
Budget-friendly
Healthy
Vegetarian
Egg-free
If you try this recipe, let us know! Leave a comment, rate it, and tag a photo #cheapskatecook and @cheapskatecook on Instagram.
Garlicky Pizza Crust
Inactive Time:
30 minutes
Easy, delicious, garlicky pizza crust that you can make with white flour or whole grain. Costs about 70 cents per pizza. So now we can eat more pizza!
From my mom, the legend.
Ingredients
1 1/4 cups warm water, (around body temperature)
2 tbsp olive oil
1 tbsp sugar, (or 1/2 tbsp honey)
1/2 tbsp active dry yeast
3 cups flour, (white, unbleached, and whole grain all work great)
1 tsp salt
1/2 tsp garlic powder*, (optional)
1 tsp Italian herbs*, (optional)
Instructions
In a small bowl, stir together water, oil, sugar, and yeast. Set aside. Yeast should start reacting to the liquid and sugar, growing bubbly and foamy.
In a large bowl, combine flour, salt, garlic powder, and Italian herbs.
Pour the bubbly yeast mixture into the flour mixture and stir thoroughly to combine. It will grow quite thick. You may need to lightly flour your hands, and use them to mix it all up at the end.
Cover dough with a towel and let it rest for 15-30 minutes (if using whole grain flour, let it rise for a full 30 minutes).
Your dough is ready for any pizza recipe!
At this point, I usually lay it on a greased baking sheet, then I use my fingers to stretch and pat the dough until it's thin, flat, and reaches the edges of the sheet. If it rips, simply squish it back together. Pizza dough is forgiving.
Top as desired (no need to pre-bake) and bake at 375 F for 15-20 minutes, until cooked through (use a spatula to lift the edges of the pizza and check if the middle is a light golden brown - that means it's done).
To Freeze:
After it rests, form unbaked dough into a ball. Wrap it tightly in plastic wrap or parchment paper, then place it in a gallon-size freezer bag. Store in the freezer until ready to use.
To thaw, place freezer bag in the fridge, and let it thaw overnight. When it's soft enough to do so, remove plastic wrap, then place dough in a bowl. Cover the bowl with a towel, and let it rest on the counter until thawed completely.
Bake according to above instructions.
Recommended Products
Some of these links are affiliate links. Read my disclosure policy here.
Nutrition Information
Yield

4
Serving Size

2 slices
Amount Per Serving
Calories

420
Total Fat

8g
Saturated Fat

1g
Trans Fat

0g
Unsaturated Fat

6g
Cholesterol

0mg
Sodium

588mg
Carbohydrates

76g
Fiber

3g
Sugar

3g
Protein

10g
Please note: The actual calories and nutrition of this dish will change depending on what ingredients you use. Nutrition information is not always accurate.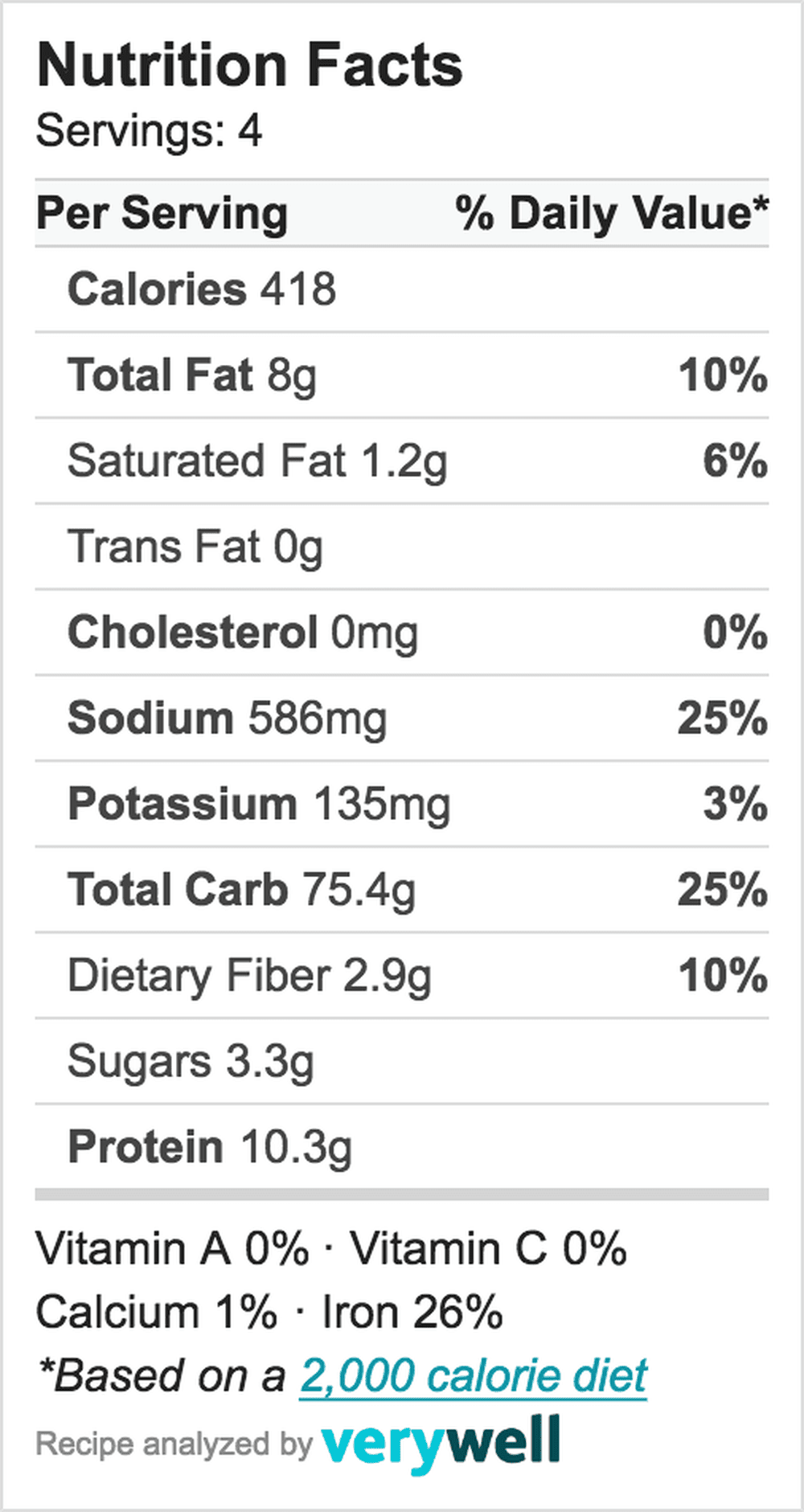 Please note: These nutrition facts use whole wheat flour and assume one large pizza will be shared between 4 people.
Try this:
Did you hear about the new thing?
I announced it on Facebook and Instagram this weekend.
When I first tried saving money and eating healthy, I had no idea what to cook. It felt like everything was either too expensive or really unhealthy. I don't want you to feel that way – helpless, overwhelmed, and frustrated.
So I made this FREE Simple & Frugal Menu Plan. It comes from 10+ years experience making real food under a tight budget. It includes breakfast, lunch, and dinner suggestions, grocery lists, and allergy, vegetarian, and vegan adaptations.
Get it here! If you already subscribe, I emailed it to you this Friday, so go check those dumb blog emails that pile up in the inbox. I have my own pile to sort through….
Here's a cute little graphic to make it more exciting:
And here's a graphic if you want to save this post to your "Recipes I want to try" Pinboard. I would love it if you did:
What toppings do you put on your garlicky pizza crust?
If you found this post helpful, let us know! Leave a comment, share it on Facebook or Pinterest, and follow us on Instagram or YouTube for more!
Slash your grocery budget and feed your family real food! Get simple, frugal, real food menu plans every month for FREE in the Cheapskate Cooks' 1-Min Email. Get your first one here.