Easy, 1-Bowl Sweet Potato Bread
Reading Time:
3
min
A 1-bowl affair you can make with any leftover orange squash (sweet potato, pumpkin, or butternut!) and make into muffins, cake, or bread. Healthy enough for breakfast and sweet enough for dessert. Real food, simple ingredients, and only takes 5-10 minutes to get into the oven.
This post contains affiliate links, which means I receive a small compensation if you make a purchase using the links. You can view my full disclosure policy here.
There's this children's book called "Owl at Home" by Arnold Lobel (that's an affiliate link; you can read more about what that means here. Not that I expect you to buy that book today – I'm just showing you what I'm talking about). It's a collection of silly I-Can-Read stories that my sons have read about 942 times.
In one story, Owl decides to make a special treat, called tear-water tea. In order to prepare it, he has to think sad thoughts and fill his tea kettle with tears. Let's set aside how gross that is and focus on the creative things that make him sad – chairs that have no one to sit on them, pencils that are too short to be sharpened, etc.
If I was making tea water tea (stick with me here, there's a point to this), I would add good food that doesn't get eaten. Throwing away bad food from the refrigerator is a weekly chore in the First World. It's that thing that happens when we buy a bunch of food, then decide we like eating out better, so we let it rot in the fridge while we spend even more money on food that's less healthy. The First World is a weird place to live.
So let's talk about the lonely sweet potato or cup of pumpkin or squash that doesn't get eaten. I don't play like that. Those are good, healthy foods, and I'll be going-to-the-bad-place before I let rotting squash and sweet potato become the norm in my house.
Rotting food feels like the perfect segway to a recipe, doesn't it?
Simple Sweet Potato Bread. It's an easy, 1-bowl number that takes 5-10 minutes to get into the oven. You can use white flour and white sugar, or whole wheat and maple syrup. The point is it's easy, inexpensive, and perfect for fall – the season when we end up with random leftover squash in our fridge.
Save your food. Save your tears. Enjoy a slice of Sweet Potato Bread.
If you like to watch a recipe being made first, I demonstrated it on Facebook Live. Watch the replay above! I included egg-free and dairy-free tips, and a money-saving tip that wasn't included in the orginal recipe!
1-Bowl Sweet Potato Bread
Makes 1 loaf
Ingredients
1 1/2

cups

flour

(all-­purpose or whole wheat)

1

tsp

baking soda

1/4

tsp

salt

1

cup

leftover sweet potato, cooked, peeled, and mashed

(or butternut squash or pumpkin)

2

eggs

1/2

cup

oil or melted butter

(coconut oil and palm shortening work great here)

1/2

cup

honey or maple syrup

(or 1 cup sugar)

1/2

tsp

cinnamon

(pumpkin spice also works!)
Instructions
Preheat oven to 350 degrees Fahrenheit.

Combine the dry ingredients in a large mixing bowl.

Add the wet ingredients to the bowl and stir well.

Pour batter into a greased loaf pan.

Bake for 1 hour, until a toothpick or knife inserted in the center comes out clean.

Allow to cool thoroughly before serving (trust me - it tastes even better).
Recipe Notes
VARIATIONS:
This recipe doubles and triples easily.
If you don't have a loaf pan, use a cake pan or muffin tins.
If you don't have quite enough squash, applesauce or mashed banana makes a great substitute.
DAIRY-FREE: Use coconut oil, palm shortening, or your favorite oil in place of the butter.
EGG-FREE: Use 2 flax eggs in place of the eggs. 
VEGAN: Combine the 2 variations above.
SAVE MONEY: Try substituting half of the butter with applesauce. If you use coconut oil or other expensive oils, this is a great way to save a little money!
TO FREEZE:
Wrap in plastic wrap or foil.
Seal in a gallon-size freezer bag (removing as much air as possible).
Label the bag, then store it in the freezer for up to 6 months.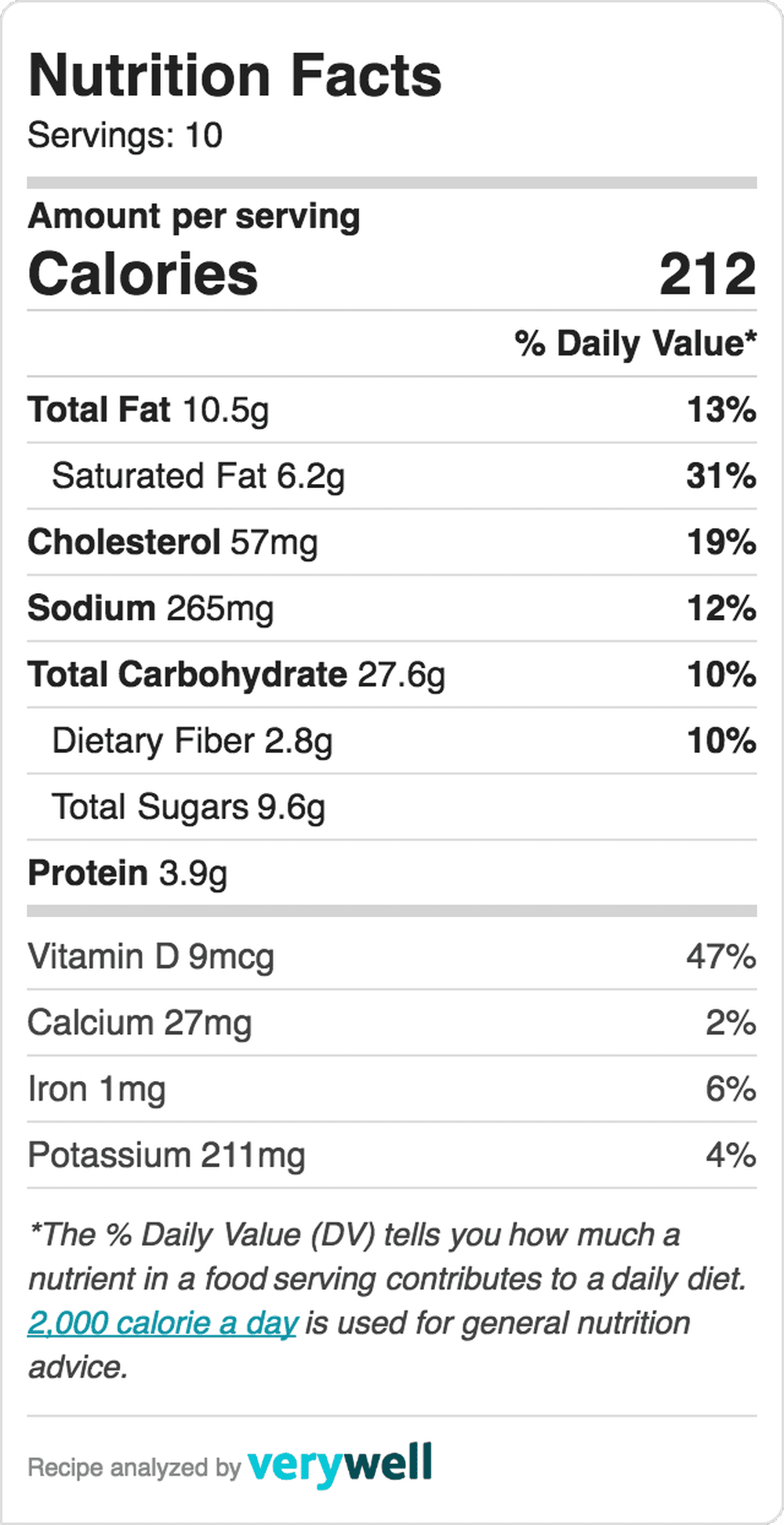 Please note: The actual calories and nutrition of this dish depend on what ingredients you use.
More Easy Bread Recipes:
More Ways to Use Leftovers:
---
---